Awakenings: The Best of David Nevue (2001-2010)
---
The Best of David Nevue (2001-2010). A collection of best selling songs from David's albums released between 2001-2010. Featuring highlights from Postcards from Germany, Sweet Dreams & Starlight, Overcome, Adoration: Solo Piano Hymns and Revelation: Solo Piano for Prayer and Worship. A great album to start your David Nevue collection with!
LISTEN or PURCHASE the DIGITAL ALBUM TODAY
on Spotify, Amazon or Apple Music/iTunes!

or...
Order the Album on Compact Disc $12.95
Listen to the Album via this Spotify Player...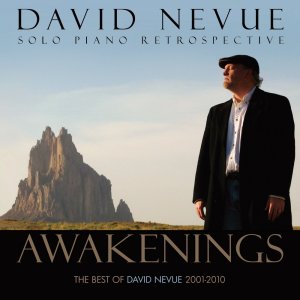 View Reviews of this album at Amazon.com.